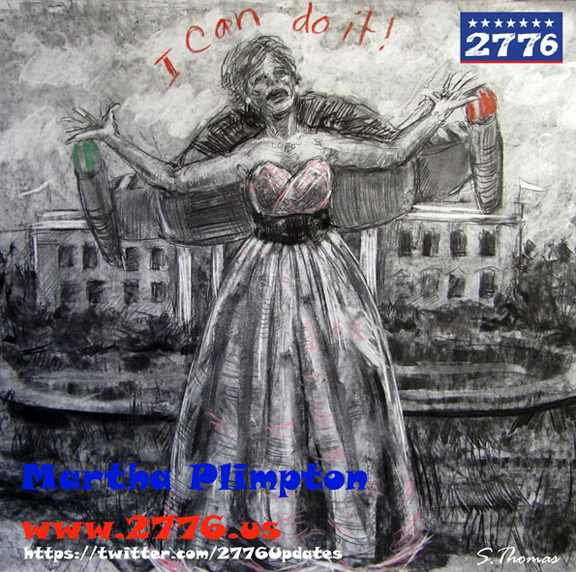 I Can Do It, 2014 Album icon www.2776.us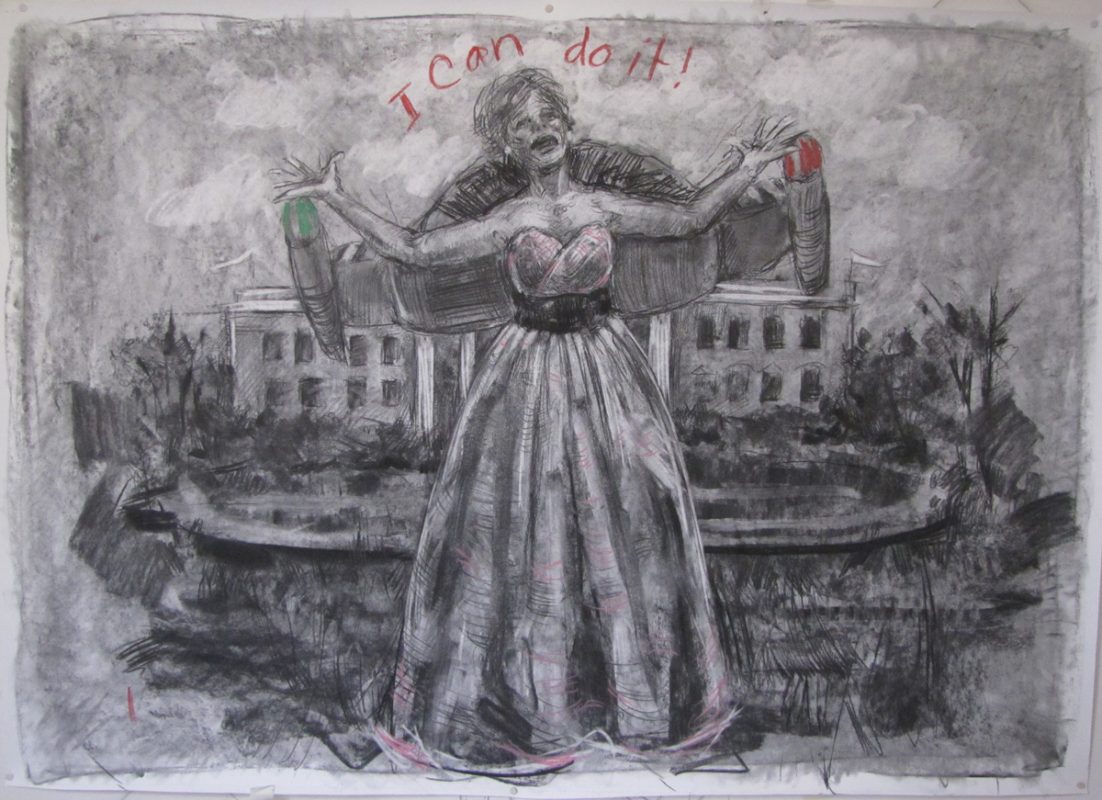 I Can Do, 2014, Charcoal on paper, 1500 x 80 cm
I Can Do It, (2014) is a large scale drawing commissioned for the celebrity-led comedy album 2776: A story of the USA President  journeying through time to save America in the year 2776.  This album was made to benefit the charity OneKid OneWorld ( focused on the supporting education in Kenya and El Salvador).
Thomas worked with actor Martha Plimpton in making I can Do It, which depicts the pseudo-political alien she plays, belting out her mission statement to conquer Earth. The drawing was album formatted for public release.
Created and produced by Los Angeles based comedians Rob Kutner, Joel Moss Levinson, and Stephen Levinson, 2776 was released on July 4, 2014.
Eighty-two artists appear on the record, including Patton Oswalt, Neko Case, Ira Glass, Aimee Mann, Will Forte, Margaret Cho, Ed Helms, Paul F. Tompkins and Martha Plimpton. The album also includes music videos for three songs: "Toymageddon," "I'm Cured," and "These Aren't the Droids." The album is a benefit for OneKid OneWorld. https://en.wikipedia.org/wiki/2776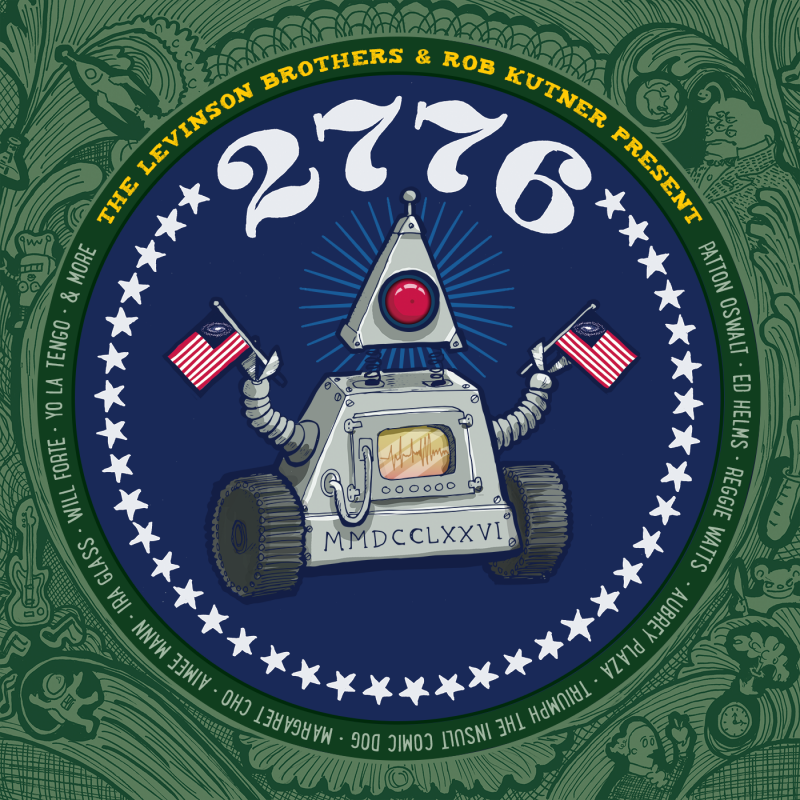 I Can Do It, 2014, sung by Martha Plimpton www.2776.com