Beyond Epilepsy, CCA (2016) Online blog collaboration and installation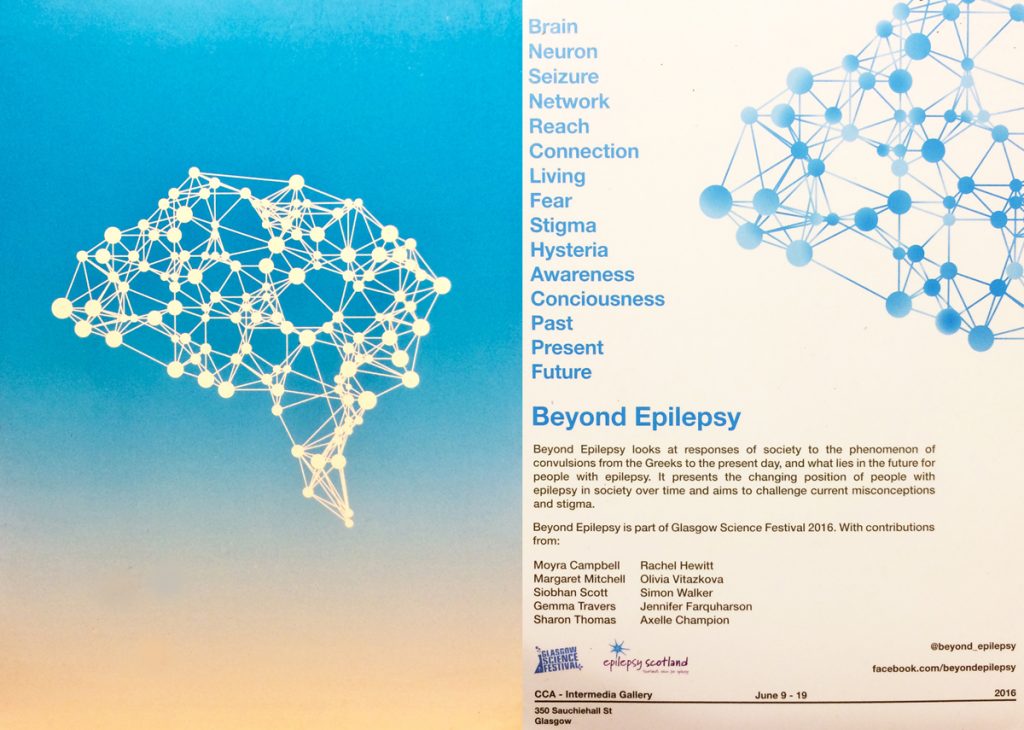 Beyond Epilepsy is working with Glasgow Science Festival 2016 to ask whether a greater understanding of the brain has led to more understanding in society as a whole. This project. led by academic Rachel Hewitt aims to be a platform for artists, not only promoting disabilities, but also artists with disabilities.
Beyond Epilepsy is a collaborative community project and are recipients of the prestigious Magnus Magnusson Award at GCU. The project has grown to include five well-established and newly graduated artists that have personal experience with epilepsy. We have developed a close working relationship with Epilepsy Scotland, the largest Scottish charity for people with epilepsy.