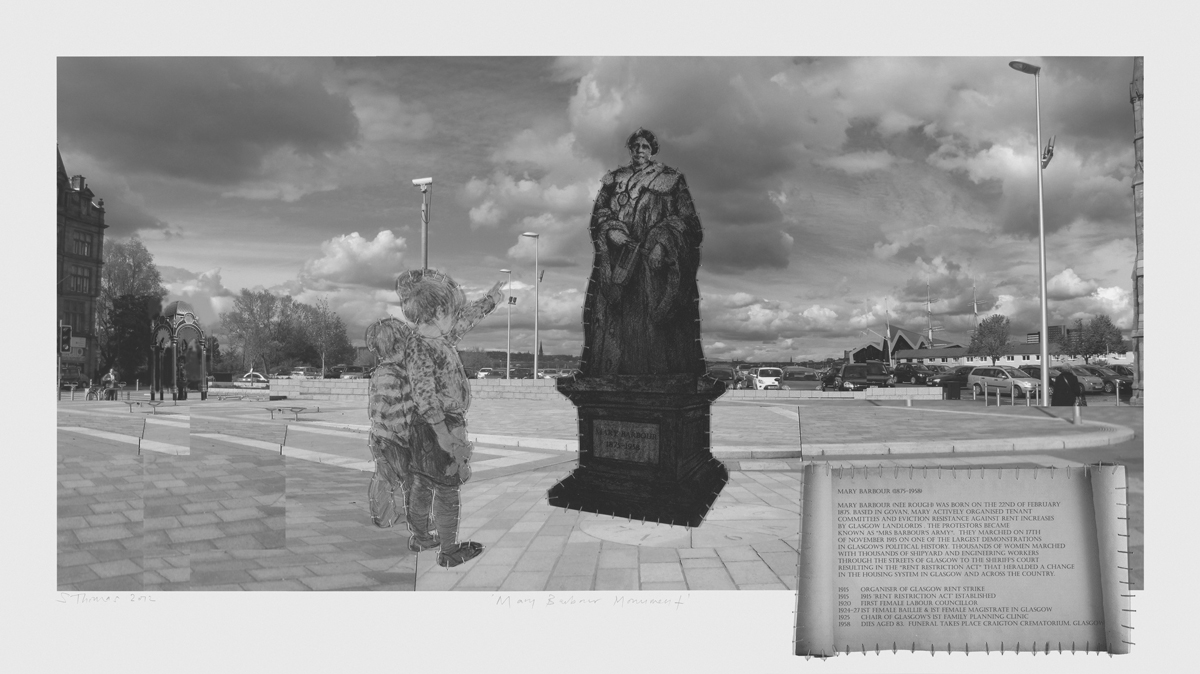 Mary Barbour Monument: A Proposal is a limited edition print and body of research developed between 2011 and 2012, for the exhibition 21 Revolutions.  This exhibition marked the 21 year anniversary of the founding of the charitable organisation Glasgow Women's Library.  Thomas was commissioned; alongside 20 other Scotland based artists to offer a new work offering reflections about the representation of women via their own practices.
By way of a media campaign launched on the Centenary of International Women's Day, 2011 and research made in Glasgow through local people, community groups and Caledonian University Archive's, Thomas's resulting work manifested itself in the form of an etching demanding the recognition of political activist Mary Barbour.
The etching proposes a city marker to celebrate one of the most influential and powerful women in Glasgow's history: Mary Barbour. Barbour led the successful and historic 1915 Rent Strikes which forced the government's creation of the 1915 Rent Restriction Act.
In 2018, after a 7 year campaign led by the charity organisation that Thomas was a founding member of, a statue of Mary Barbour was erected in Glasgow.  This is the 5th statue recognising a woman to be erected in the city to date.
Please refer to the BLOG, PRESS and LITERATURE pages of this site to view the history of the campaign that this etching led in realising the statue of Mary Barbour in the city of Glasgow.
Mary Barbour Monument, 2011, Mezzotint etching and mixed media collage, 87 x 48cm
(Edition of 10)
£500 (unframed)
This work is available for purchase via Glasgow Women's Library.  Please use the link here for all purchase details: https://womenslibrary.org.uk/shop/mary-barbour-monument-exclusive-ltd-edition-collage-by-sharon-thomas/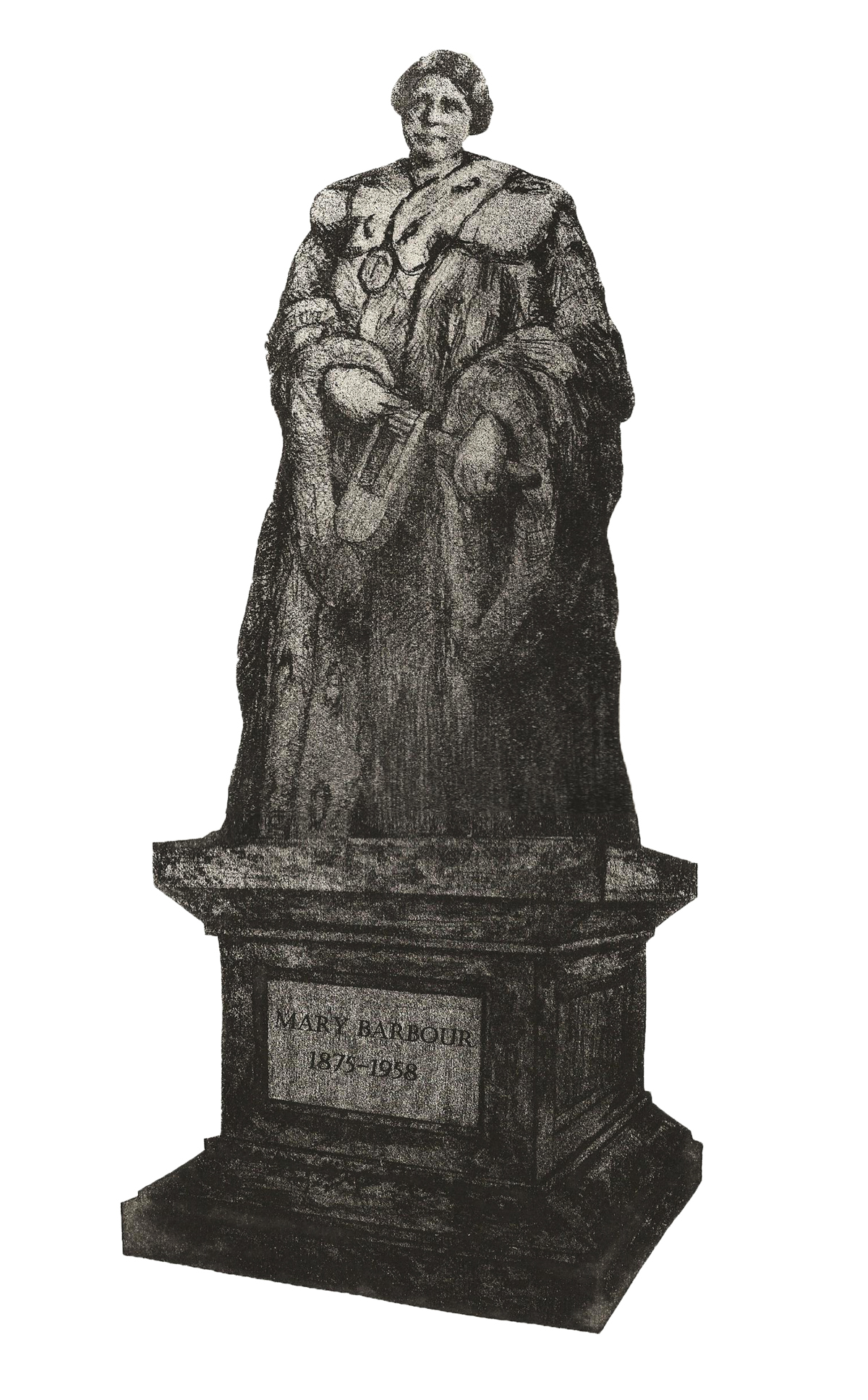 Mary Barbour Monument, 2011, Mezzotint etching, 30 x 22cm
(Edition of 1000)
£120
This is an individual etching of Mary Barbour that composes part of the collage Mary Barbour Monument: A Proposal
Purchases for this can be made by request via this page: https://sharonthomas.co.uk/contact/